Acheson Creations Zulu hut as a chieftain's hut for my 20 mm Modern Africa games
I saw this terrain piece at Advance the Colors and decided to pick it up. It is a similar style to the resin
African huts
I have been buying at Michaels craft store here for such a bargain. It is much larger, of course. So, I envision it being the village chief's hut. It is made by my favorite,
Acheson Creations
, who list it in their Colonials section as
Zulu Hut style 2
. Up till recently, I was collecting modern looking buildings for my African Wars. However, reading about the bush wars again this year made me realize that much of the fighting took place in the countryside. There were still kraals that did not look much different than in the Zulu era. So, this was perfect, I felt.
It was easy to paint up, and I used my standard technique I use on my Acheson terrain. I ran it through the dishwasher to get rid of the mold release agent. Then I spray painted it black, following that up with a 50/50 mix of water and black acrylic paint. I wet brushed it Howard Hues Camo Brown, leaving black in the gaps and crevices. I dry brushed it Iron Wind Metals "Dun" yellow, and finally gave a light gray highlight.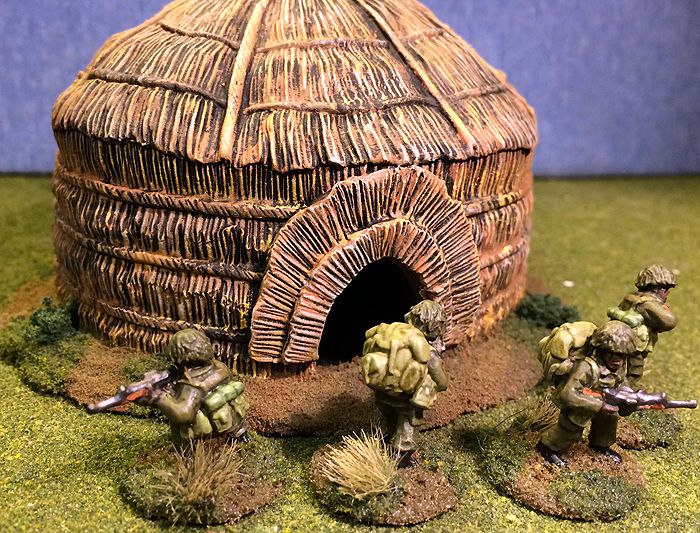 Some of my 20mm Liberation Miniatures Africans posed next to the hut